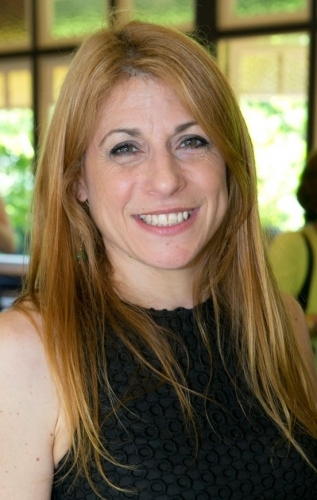 Miriam Perl is a renowned Australian artist who has been creating art for over 35 years in one form or another. She is most noted for her works in oils, acrylics and mix media on canvas. Miriam draws on her deepest emotions and experiences to express that which cannot be adequately expressed in words alone. For Miriam it is a way of releasing her deepest feelings while also being aware that her experiences are not uniquely hers because, as humans, we speak a universal language; thereby enabling many people to relate, recognising themselves within the context of her work.
Please read on to learn more about Miriam's background, what drives her as an individual, mother, wife and artist as well as the meaning and influences behind each of her paintings.
This is a journey into the workings of the creative mind. Read on to learn more about the woman behind the artist.
Most artworks and prints are available for sale click here
Miriam also has experience painting murals as well as illustrations.  In addition to painting, Miriam enjoys working with ink, charcoal and soft pastels.  To see examples visit the Attic.
Featured Thoughts & Insights
It's very exciting that my new website is now up and running and I give much thanks to a great team who've worked tirelessly, while battling with me over my less than conventional ideas, to put this all together.
Contact:
Miriam's Agent
+61 412702171